MEET n GREET

Are you a new guest? Been visiting for a while and now ready to take the next step? Interested in learning more about the Woodland Community? Want to meet Pastor Tim? This is the place!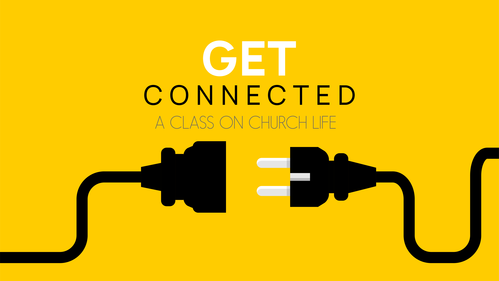 GET CONNECTED

Classes meet on the following dates from 10:15-10:45am in the Woodland Academy building. These classes are led by Jenny McKindles and are a great way to learn more about Woodland Community Church and what Church Life is all about.
IMAGINE: THE FULLY DEVOTED LIFE
Sundays: 9:30am class & 10:15am class

We have 2 options for class times depending on what service you attend! Imagine is our 4-week journey of self-discovery in how we relate to Jesus and others in our lives. We tackle 4 core topics: Testimony (A Story to Tell), Time (A Schedule to Keep), Talents (The Gifts to Use), and Treasures (The Resources to Share). You will meet others newer to Woodland and won't believe the fun connection that happens as you journey together! Imagine happens every month! For more information on our Imagine experience, tap the button above or HERE.
Project BTown
Summer Camp
Middle & High School Weeks


Middle School: June 13-18
High School: July 25-30

Woodland has been doing Project B-Town for over 12 years now! Each year we try to make this as much of a "camp experience" as we can, giving the students the opportunity to see the importance of service, having fun, and growing spiritually all in one week.

In our Student Ministry, we have the important task of "Helping Students Take The Next Step in Their Story with God." This is the goal for Project B-town. Tap the link above to learn more!
JUne 20-24 & June 27- July 1



Come one, come all, to WFA's all new Made to Create summer experience. This summer, we are offering two back-to-back camp weeks- with a variety of artistic expressions to choose from- all leading up to an immersive and interactive Living Museum Night with performances and art galleries. Choose your specialized tracks, and let's get ready to start creating together. We'll dive into many forms of art, from behind-the-scenes to on-the-stage and beyond. We can't wait to explore our Ultimate Creator with you in a fresh, new, and fun-filled way like you've never experienced before!
Monday thru Thursday 9am-12pm
Family Night 6:30-7:30pm Thursday pm
VBS has reached its full capacity, if you would like to be added to the waiting list please email
mike@gowoodland.com
.
We still need volunteers though! If you would consider the opportunity to our into kids lives through this amazing week please click the link above!
As always, if you have questions, please reach out by emailing Pastor Mike
mike@gowoodland.com
GROW GROUP:
CRT/ SJ & The Church
Time: Wednesdays, June 8 @ 6:30p
Location: Room 228
Teacher: Jim Hahn

This class was so successful the last time that we're bringing it back again. If you'd like a better understanding of these subjects Jim Hahn brings a very knowledgeable study and understanding of them. Join this Grow Group and meet some others in our community at the same time! Tap the button to learn more and register.
GROW GROUP:
Examining Islam
Time: Sundays, Starting June 5 @ 10:30a
Location: Room 232
Teacher: Jim Hahn

The purpose of the study:
1. This study is aimed at educating Christians on Islam so that they:
a. Will know its background, history & major beliefs.
b. Will understand why it is incompatible with, and deadly to Christianity.
c. Can discern the errors in its defenders arguments.
2. The study is not intended to provide information to debate with or to win Islam's hardcore defenders.
3. The study provides information to understand how to work with Muslims who are disillusioned with Islam and open to seeking the God of the Bible.

Please feel free to contact Jim Hahn with any questions jimhahnjr@yahoo.com
Time: EVERY FRIDAY NIGHT
Location: Gym
Starting
Friday, May 20 @ 6:30pm - 8:30pm
anyone and everyone is welcome to come and play pick-up games of Volleyball in the gym! We will have these indoor so we can play even during the heat of the summer. It's a great way to spend your Friday night with family & friends, not only from Woodland but the community!
Feel free to just bring your dinner or snack and watch if you'd like! It's always fun to just be together and laugh. Every Day Matters.
If you have any questions feel free to contact
Dewayne@gowoodland.com