Christmas At Woodland is coming soon! This is a special all worship event bringing glory to the King of Kings Jesus Christ! Join us for a unique experience of worship you'll never forget on
Friday, December 10 @ 6:30pm
Saturday, December 11 @ 2:30pm
or Sunday, December 12 @ 9:00am or 10:55am (Childcare will be offered for both Sunday Services only)
Invite your friends, neighbors & relatives to this public Christmas Event!
CHristmas Movies
in the park
CHRISTMAS MOVIES IN THE PARK
DECEMBER 15, 16, & 17
The best way to spread Christmas cheer is watching Christmas Classics on the big screen! Join us at Woodland Park for our new Christmas Movies in the Park Series. If you have questions email us at
info@gowoodland.com
December 15:
The Santa Clause
December 16:
It's a Wonderful Life
December 17:
Elf (Family Christmas Bonfire Night
)
Make sure to bring your Chairs/Blankets.
Dinner if you wish to picnic! We'll have the tiki lights & popcorn ready!
CAROLS BY CANDLELIGHT
SATURDAY, DECEMBER 18TH
6:00PM & 7:00PM

As the Christmas season approaches and we all find ourselves busy with life, we sometimes forget about the reason for the season. Join us on December 18th, at our Carols by Candlelight service at the UTC Mall just outside the Kona Grill entrance. Take some time to join in the celebration of Christmas by singing along to well-known Christmas Carols and sharing some much needed family time together. Enjoy sipping hot chocolate and snacking on cookies for a time of fellowship with people you know, or friends you're yet to make! Join us at either one of our times of 6:00pm or 7:00pm.
Family Christmas Bonfire Night
Friday, December 17
6:00pm- 9:00pm
Come join us on December 17th for our annual "Family Christmas Bonfire"! We are inviting all FAMILIES, from babies to grandparents out to this event.

Hosted in our new Woodland Community Park, join us for a favorite family Christmas movie on the big inflatable screen, s'mores and the decadent hot chocolate bar. Featured alongside these will be a super special "Journey to Bethlehem" experience on the Woodland Trail. You won't want to miss that!

This is a great FREE event for the whole family! Don't be a grinch, bring everyone you know!
Are you a new guest? Been visiting for a while and now ready to take the next step? Interested in learning more about the Woodland Community? Want to meet Pastor Tim? This is the place!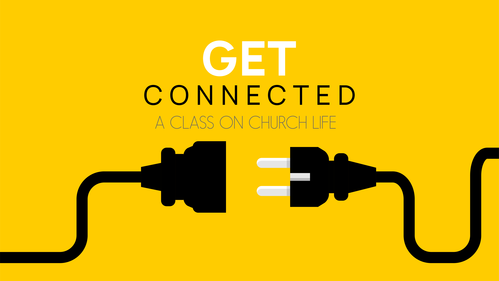 Classes meet on the following dates from 10:15-10:45am in the Woodland Academy building. These classes are led by Jenny McKindles and are a great way to learn more about Woodland Community Church and what Church Life is all about.


Starting November 7
11 - 12:30pm
GriefShare is a network of 15,000+ churches worldwide equipped to offer grief support groups. The program is nondenominational and features biblical concepts for healing from your grief. Learn more about GriefShare at www.griefshare.org.
When:
Sunday, November 7, 2021 • 11:00 am – 12:30pm
Location:
Woodland Community Church 2nd floor Room 232
To Register
: contact Bryan Lingle at
bryan@gowoodland.com
or Amy McIntyre at
amkub65@yahoo.com
What to Expect:
The Group Facilitator is Amy McIntyre. The class will run every Sunday for 14 weeks and the cost for the class will be $15 per person which covers the cost of the workbook. We also have scholarships available to anyone who does not have the ability to pay. GriefShare is a support group that meets weekly. You'll find it to be warm, caring environment and will come to see your group as an "oasis" on your long journey through grief. There are three key parts to your GriefShare experience:
• Video Seminar
Encouraging information-packed videos featuring leading grief recovery experts
• Support Group
Small group discussion about weekly video content
•Workbook
Journaling and personal study exercises that reinforce the weekly session topic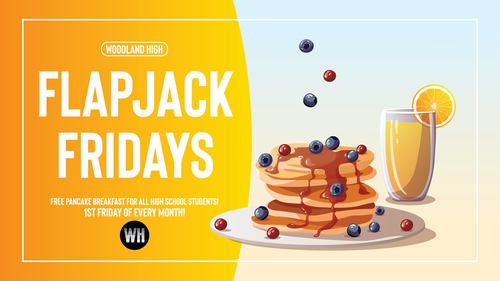 Flap Jack Fridays
1st Friday of Every Month
Free Pancake Breakfast for all High School Students! Come and hang for a while or just grab a bite to eat on your way to school. No sign up needed just swing by!
December 24
3pm, 4:30pm, 6pm
Do you hear what I hear? John 1:14 says: And the Word was made flesh, and dwelt among us, (and we beheld his glory, the glory as of the only begotten of the Father,) full of grace and truth. Come worship the King of Kings and Lord of Lords with us on Christmas Eve, December 24 at 3:00pm, 4:30pm or 6:00pm. We will have a family friendly service that everyone is sure to enjoy. Oh come let us adore Him!