Hey Parents of P R E S C H O O L E R S!
The Woodland Preschool Ministry has rescheduled because of rain and is still inviting families of preschoolers to their very first
Meet Me @ The Park! Bring your lunch, laughs & conversation to this event to meet other families in the Woodland Community. This is a relaxed event so feel free to come as little or as much as you wish. Older siblings are welcome to come as well!
We will be meeting Sunday, May 23 at approx 12:30pm at the Summerfield Community Park, 6402 Lakewood Ranch Blvd. If you have any questions please don't hesitate to contact our Preschool Director Danielle DeJesus at
danielle@gowoodland.com
.
Practical solutions to sticky situations in your marriage. No matter what shape your marriage is in, this study's for you. Grace makes a good marriage better, more fun, more of a picture of Christ and the church. And better than any other solution, grace rescues a marriage when it's in trouble. You'll love the Grace Filled Marriage Part 2 Video Study as you other couples dig deeper and discuss hot topics including:
Giving Grace its Rightful Place
Fighting Graciously
A Grace Filled Money Makeover
Grace Filled Generosity
In-laws and Outlaws
Caution: Kids can be Dangerous to your Marriage
Dealing with the Ghosts in your Bed
The Legacy of Your Marriage
This 8-session study will meet Wednesday Nights beginning April 28 from 6:15-7:45pm. Childcare available upon request.
Get a head start on your materials!
OPTIONAL to purchase the book which covers parts 1&2:
https://shop.familymatters.net/products/grace-filled-marriage
Middle Sch: June 14-18
High Sch: July 19-24
Woodland has been doing Project B-Town Summer Camp for over 12 years now! This event started off as Camp B-Town, where students would come to serve around the Bradenton area and sleep at Woodland each night.
Each year we try to make this as much of a "camp experience" as we can, giving the students the opportunity to see the importance of service, having fun, and growing spiritually all in one week. We want the students to have the camp experience because the truth of the matter is, camp can be expensive! We do our best to bring the excitement of camp here. We have students separated into cabins by age and grade (which are empty rooms at the church), Rec time (for points of course), team colors, team cheers, cabin clean up, etc. This is the "camp feel" here at Woodland!
In our Student Ministry, we have the important task of "Helping Students Take The Next Step in Their Story with God." This is the goal for Project B-town.
We believe that each students is at a specific place, in their Walk with God. This includes students who don't know Him yet, students who have come to church but do not understand what a relationship with Jesus looks like yet, or students that are looking to grow deeper in their Walk with Him. Our goal is to help each of these students take the next step in their Spiritual Journey with Him.


Tickets NOW ON SALE! We are excited to announce one of our first BIG events - The BIG SHOW! We will showcase some of Woodland's awesome talent, right here in the Gateway Center. This will be similar to a variety show!
You will not want to miss this incredible family night of fun! There will be a Dollar Cafe featuring dollar TACOS on site and refreshments. All proceeds benefit the Future Fund Building Campaign. Bring your family, friends & neighbors for a great night! This event will be approx 2 hrs.
Any questions regarding this event please contact Dewayne McFarlin
dewayne@gowoodland.com
We are back in action! Live and in person in 2021! Are you ready to say YES to VBS? This years theme centers around confidence.-learning to see yourself as God sees you. We will have dynamic and engaging Openers, Bible Story, Worship as well as small group breakouts by age to reinforce this week's focus and have some more fun!
If you have questions, please reach out by emailing
kim@gowoodland.com
/ We are also are in need of volunteers still for this event! Please consider helping us at this fun event and tap the yellow button up top!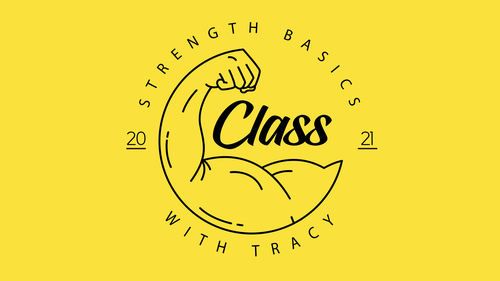 FREE Classes Tues & Thursdays
Did you know we have a FREE fitness class in the gym, every Tuesday and Thursday from 1:10p - 2:00p.
This is a great circuit workout and led by Tracy Lightburne, a Certified Wellness Coach, Personal Trainer & Group Fitness Instructor! Read more about Tracy's experience below.
You are welcome to drop in whenever you wish, no need to register. No excuses - let's go!
Tracy Lightburne's Bio:
Tracy is a faithful Woodland Family Member! She has worked in the health & wellness industry for over 15 years. Her educational background includes a Master's degree in Exercise Science & a Bachelor's degree in Physical Education. Tracy is a Certified Wellness Coach, Personal Trainer & Group Fitness Instructor who specializes in Weight Loss/management, Flexibility Training, Injury Prevention and Pre/Post Natal Exercise. Tracy's current role is the Middle school PE teacher for Dunn Prep, as well as the owner of Lightburne Fitness where her focus is on worksite wellness. Tracy's previous work experience includes Fitness Coordinator for Manatee Your Choice, Group Exercise Manager/ Personal Trainer/ Instructor for Sarasota Memorial Healthfit & a Wellness Director for the Franz Ross YMCA. Tracy is married with 3 beautiful children & is a member of Woodland Community Church. Tracy's philosophy on training is to focus on the "whole Person" and work towards long term Health & well-being goals rather than short term quick fixes. Tracy loves helping clients find the type of fitness routine that they will "enjoy" and continue to help make them stronger, energetic & more confident!
Tracy Lightburne, MS, CPT, CWC
Lightburne Fitness, LLC
tracylightburne@yahoo.com
Woodland is having a 5k & Family Fun Run in August! More details to come, but make sure you mark your calendars now for an EVENT most likely will be your favorite of the year!!
Any questions regarding this event please contact Jeff McCauley by email.
jeff@gowoodland.com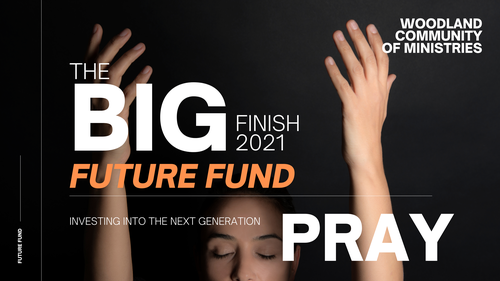 This will be a whole Woodland Family BIG PRAY! We don't have a date yet as we will be having this event when the building has been fully completed. Stay tuned for more details and date.
Contact Dewayne McFarlin for info on this event
dewayne@gowoodland.com
HUMOR BREAKS DOWN THE WALLS
SO TRUTH CAN ENTER IN!
You KNOW how much Pastor Tim likes to laugh!
It's one of the awesome attributes we have as the Woodland Family. We LOVE to laugh!
Our last Big Finish event will naturally be then
THE BIG LAUGH!
The Comedian is TBD. But we will announce it once we secure the booking. Please put this on your calendars as you will not want to miss the most hilarious event of THE BIG FINISH!
Contact Jenny McKindles for information or questions regarding this event -
jenny@gowoodland.com