MEET n GREET

Are you a new guest? Been visiting for a while and now ready to take the next step? Interested in learning more about the Woodland Community? Want to meet Pastor Tim? This is the place!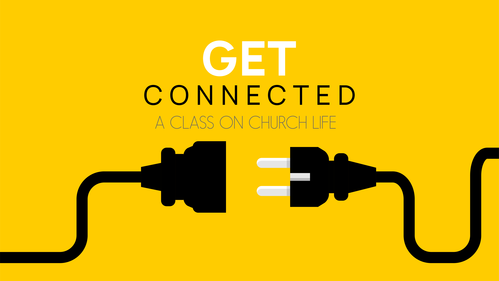 GET CONNECTED

Classes meet on the following dates from 10:15-10:45am in the Woodland Academy building. These classes are led by Jenny McKindles and are a great way to learn more about Woodland Community Church and what Church Life is all about.
Next Class Starts July 10!
IMAGINE: THE FULLY DEVOTED LIFE
July Class is meeting @ 10-10:55am

We have 2 options for class times depending on what service you attend! Imagine is our 4-week journey of self-discovery in how we relate to Jesus and others in our lives. We tackle 4 core topics: Testimony (A Story to Tell), Time (A Schedule to Keep), Talents (The Gifts to Use), and Treasures (The Resources to Share). You will meet others newer to Woodland and won't believe the fun connection that happens as you journey together! Imagine happens every month! For more information on our Imagine experience, tap the button above or HERE.
Project BTown
Summer Camp
High School: July 25-30

Woodland has been doing Project B-Town for over 12 years now! Each year we try to make this as much of a "camp experience" as we can, giving the students the opportunity to see the importance of service, having fun, and growing spiritually all in one week.

In our Student Ministry, we have the important task of "Helping Students Take The Next Step in Their Story with God." This is the goal for Project B-town. Tap the link above to learn more!
Time: EVERY FRIDAY NIGHT
Location: Gym6:30pm - 8:30pm
anyone and everyone is welcome to come and play pick-up games of Volleyball in the gym! We will have these indoor so we can play even during the heat of the summer. It's a great way to spend your Friday night with family & friends, not only from Woodland but the community!
Feel free to just bring your dinner or snack and watch if you'd like! It's always fun to just be together and laugh. Every Day Matters.
If you have any questions feel free to contact
Dewayne@gowoodland.com
Woodland Summer Brunch
Sunday, July 10th, 2022 in the lobby!

Join us as we celebrate togetherness!

Come to the Summer Brunch at 10 A.M. in the Lobby! Worship with us at 9 or 10:55 A.M. (Identical Services) You don't want to miss it!
Invite your friends and neighbors!


Sunday, July 31st @ 10:15am
Water Baptism declares publicly what has happened privately. If children have expressed interest in getting baptized or have made a decision to trust Jesus as Lord and Savior, we encourage them to sign up for our Child Baptism Class. During the 30-minute class children and their parent(s) hear what it means to be a Christian as well as what Baptism is and looks like. The class is offered throughout the year, but can be offered on an as need bases. If you feel that your child is ready to take the next faith step by being baptized, please click the button above to register.
High School
Summer Calendar